04 December 2023
Sponsorship of Laureates - MacBook Air
LCI rewards two of the laureates with a MacBook Air each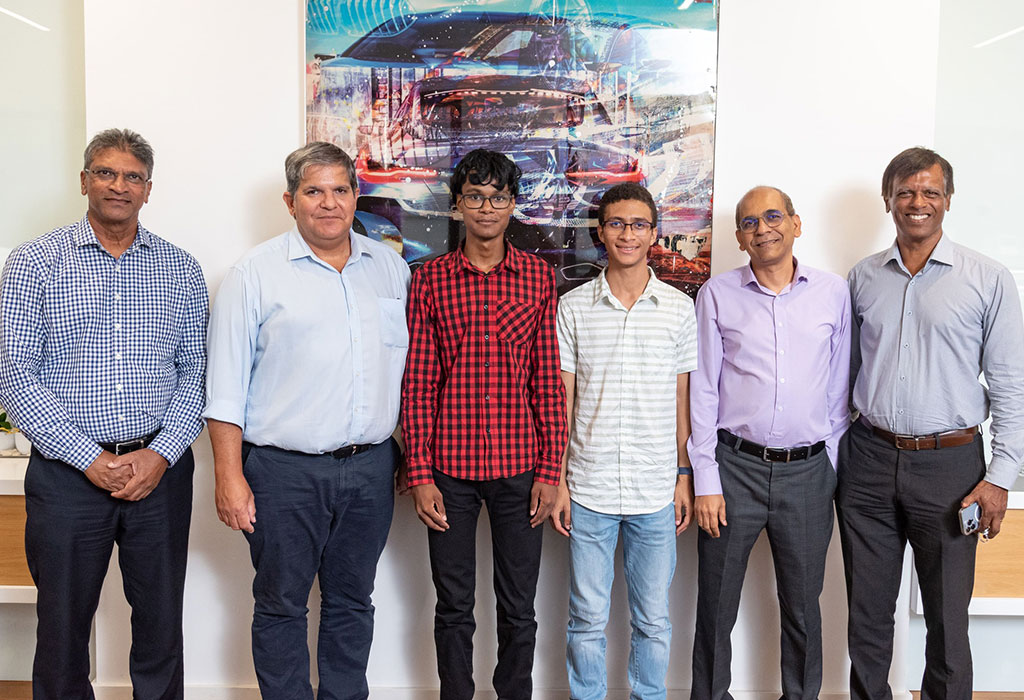 Re: LCI rewards two of the laureates with a MacBook Air each

After the proclamation of the HSC Laureate on the 10th of February 2023, touched by the story of Angelo Mars and Surajsingh Podano, the decision to award them a MacBook Air each was taken unanimously at Leal Communications & Informatics Ltd. who are, under iShop by Leal, an authorised Apple Reseller and Service Provider in Mauritius. Being in a capacity to symbolically contribute to and reward the efforts of these young students, the idea was to gift them an equipment that will accompany and give them the support they will need during their higher studies and even beyond.

This award ceremony was organised with the two students, their respective parents, the Director of the Leal Group IT Cluster who initiated this noble thought, and the management of LCI in the premises of the Leal & Co. Boardroom at Pailles. It was a pleasure for the entire team to have the opportunity to meet Angelo and Surajsingh, the two students who shined despite their respective situations. It was a true hour of inspiration for us all.

LCI is honoured to be able to equip these bright students with one of Apple's best devices, which they so much deserve and wishes them both a successful education and a prosperous journey.
Cookie Preferences