08 August 2023
Laurent L'Entêté
LCI supports exceptional Triathlon athlete, Laurent L'Entêté, in his Olympics Aspirations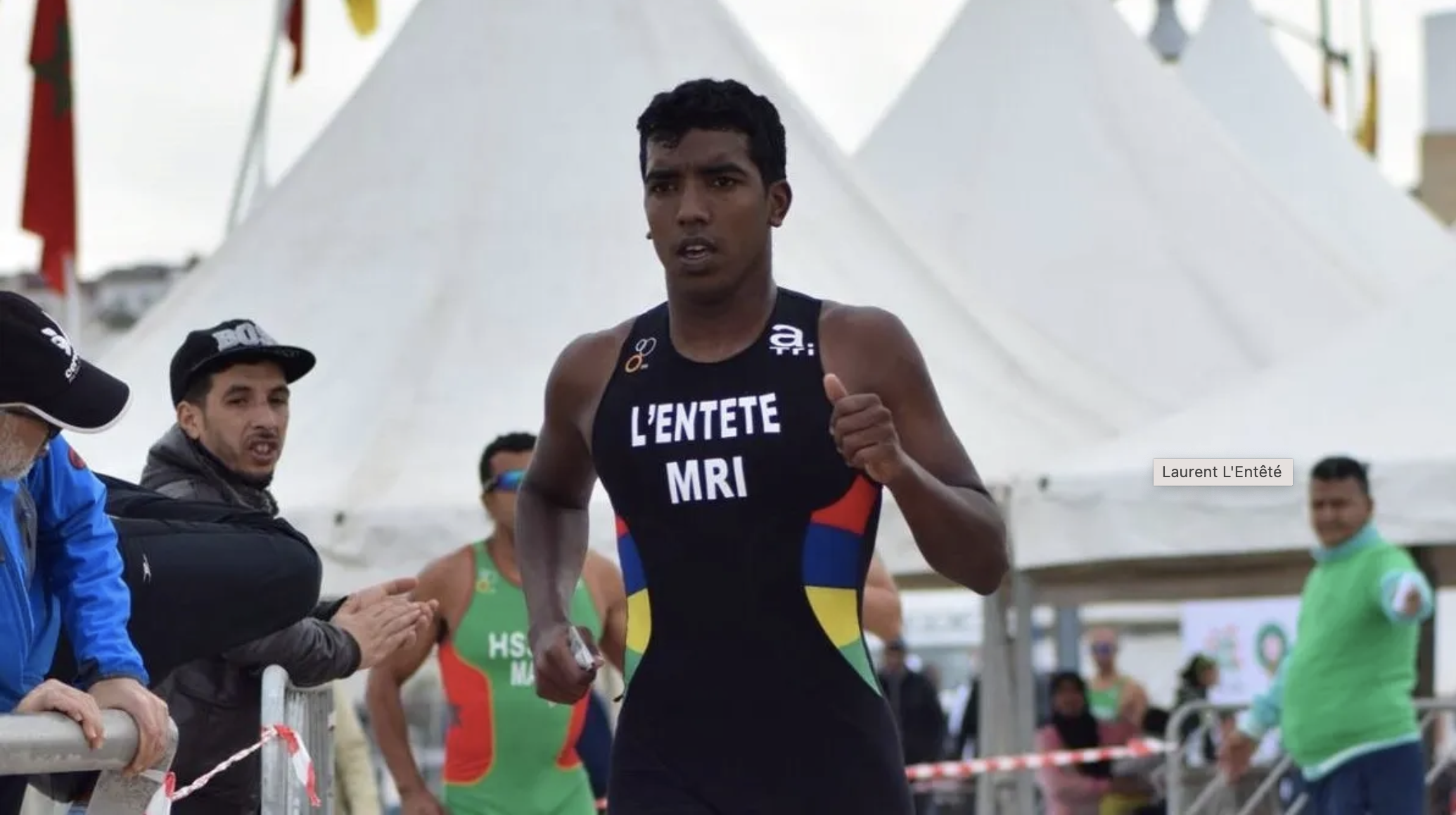 LCI, a steadfast advocate for Mauritian sporting talent, reaffirms its commitment supporting the remarkable Triathlon athlete, Laurent L'Entete, as he strives to make his mark on the international stage. With his sights set on representing Mauritius at the upcoming Olympic Games in Paris, next year, Laurent L'Entêté's unwavering dedication and exceptional abilities position him as a strong contender for this prestigious honour.
LCI takes immense pride in announcing its sponsorship of Laurent L'Entete's training endeavours, further strengthening his journey to fulfil his Olympic dream. By providing essential financial support, LCI aims to empower Laurent to pursue his rigourous training regimen with full focus and determination, ensuring he delivers peak performances in each competition. Triumphs in these events will not only re-enforce his standing within the sport but also accumulate the necessary points that will qualify him for the Olympic Games.
Laurent L'Entêté has already secured victory in an impressive tally of 10 competitions, showcasing his exceptional prowess and insatiable drive. Hailing from an Engineering background, he made the decision, highly encouraged by his father, to change this career path toward becoming a professional athlete. This bold choice underlines his invincible spirit and fierce ambition in pursuit of excellence.
Embarking on an intensive training regimen in Austria, Laurent L'Entete has demonstrated an unrelenting commitment to honing his skills and pushing his boundaries. His relentless efforts mirror LCI's own commitment to championing Mauritian talent, aligning perfectly with the company's ethos of nurturing aspiring athletes who need financial or training support, on their journey to greatness.
As LCI throws its full weight behind Laurent L'Entêté's aspirations, the company affirms its role as a loyal supporter of local talent and an active contributor to the growth of Mauritian sports on the global stage. With every stride, stroke, and pedal, Laurent brings himself one step closer to etching his name among the elite athletes representing Mauritius on the grand Olympic platform.
LCI is the pioneer of IT and Digital Solutions in Mauritius. We are in operation since 1977 and have evolved and created our digital impact in various sectors. As part of its ESG initiative, LCI is engaged to uplift emerging talents within the Sports field in Mauritius, giving them the opportunity to attain their dreams and honour the Mauritian Flag internationally.
Cookie Preferences